Creed & Sylvie.. Just hot
Once again Ms. Ashley brought it home with the 2nd installment to this series. To say that we KA fans & fans of this series were losing our minds waiting for this book, would be an understatement. I mean we were all literally STALKING the internet waiting for this book to be released.
Yes this was us..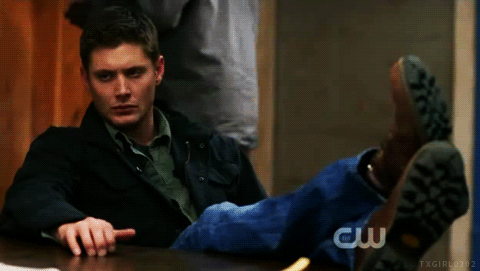 And when we finally got our Creed..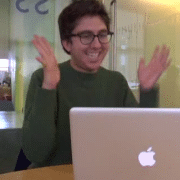 LOL so you get the idea.
It was certainly well worth the wait I must say. I truly enjoyed this one and could not be moved from my laptop.
It took me a bit, but not too long to really become entralled with this story, though I was not sure how I was feeling about Sylvie. I like her. She's a strong cookie, but I wasn't sure how I was feeling overall about her purpose or place within this story. And Creed, I was blown away and conflicted and eager to know why he and Sylvie suffered and was ultimately torn apart for so many years. Once I admitted my eargerness to know the deal, shortly it was revealed & thus began my sobbing, screaming, laughing, heart pumping into my throat reactions, concerning this book.
I was suprised that we got to see alot more of Knight in this one than I thought we would. And there were a few heartfelt, heartwarming just OMG! scenes involving he and Sylvie. I loved this. And I loved Anya in this as well. But ultimately Knight will always just leave me beside myself..
The reason why this one gets 4 instead of 5 stars from me is because I felt the issues that brought Sylvie & Creed's story to the forefront in the first place (their jobs) was glossed over and ended very anti-climactic to me.
Which was a bummer for me cos this is what dominated the story for the 1st 11 or so chapters. And Knight's brother Nick??? WTHeck happened there? And Why? And of course the build up to what led to Creed being Sylvie's first was great, but when it actually happened I was like "Really? That's it?" Yeah, that left me wanting big time.
So there were things in this one that I felt needed to be a bit tighter within the story to give a little more balanced feel to it.
But I do love their story. It was beautiful, it was frightening at times. Heartbreaking. But over all just a beautiful, spiritual journey. And I loved it. The growth that you see happening with Sylvie as an individual and a woman in love, was done superbly I think. And the responsibility you see on Creed's shoulders, how he handles and tackles their demons and not just on his own, I thought shown through beautifully. Another great installment.
So.. READ IT!!
I HIGHLY recommend this read.